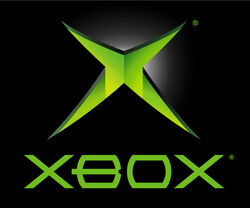 Xbox is a video game console made by Microsoft. It has a feature called Xbox Live that allows people to play together online. Its successor is the Xbox 360.
The Xbox is a game console made by Microsoft which, purely looking at Star Wars games is the main rival of the PS2 consel made by Sony. It is the predeccessor of the Xbox 360.
Xbox Live
Edit
Xbox Live
is a version of online play that requires monthly payments to use.
External links
Edit
Ad blocker interference detected!
Wikia is a free-to-use site that makes money from advertising. We have a modified experience for viewers using ad blockers

Wikia is not accessible if you've made further modifications. Remove the custom ad blocker rule(s) and the page will load as expected.