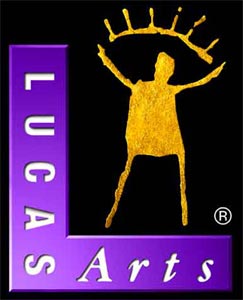 LucasArts Entertainment Company
, formerly
Lucasfilm Games
, more often referred to as
LucasArts
, is a
video game
developer and publisher and part of the Lucas finance. During their early years, they became famous mostly for their legendary adventure games, most notable of which is the
Monkey Island
series.
In 1993 with Star Wars: X-Wing, they started producing games based on the Star Wars universe.
Controversy
Edit
Recently, LucasArts has become known for rushing games (like Knights of the Old Republic: The Sith Lords and the Battlefront games), and, according to many fans, ruining or degrading the overall experience. This has led some fans to consider boycotting LucasArts games.
Key people
Edit
External links
Edit
Ad blocker interference detected!
Wikia is a free-to-use site that makes money from advertising. We have a modified experience for viewers using ad blockers

Wikia is not accessible if you've made further modifications. Remove the custom ad blocker rule(s) and the page will load as expected.