Anaxes
Astrographical
Region

Core Worlds

Sector

Azure sector

System

Axum system

Suns

1: Solis Axum

Moons

1

Coordinates

L-9

Rotation period

26 standard hours

Orbital period

352 local days

Physical
Class

Terrestrial

Diameter

16,100 kilometers

Atmosphere

Type I Oxygen mix

Climate

Temperate

Gravity

Standard

Primary terrain
Points of interest

Anaxes Citadel
Anaxes Station
Republic Naval College
Sirpar Hills
Sirpar Station
Zann Remanufacturing facility

Societal
Native species

Anaxsi

Official language

Galactic Basic Standard

Population

512 million

Major cities

Pols Anaxes (capital)

Major imports

Raw material
Consumer goods
Processed foods

Major exports
Affiliation

Azure Imperium
Galactic Federation of Free Alliances
Fel Empire
Darth Krayt's Galactic Empire

  [Source]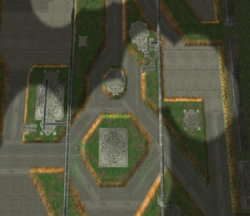 Anaxes was an Imperial controlled planet during the Galactic Civil War. It was used as a place for Imperials who earned a high status within the empire to take a break or retire, it was also a way of stopping them from giving away information to the Rebel Alliance or defecting.
Appearances
Edit
Ad blocker interference detected!
Wikia is a free-to-use site that makes money from advertising. We have a modified experience for viewers using ad blockers

Wikia is not accessible if you've made further modifications. Remove the custom ad blocker rule(s) and the page will load as expected.